A Florida-based company, Postcardmania, CEO told her employees that they should work through Hurricane Ian, as she believed it to be a "nothingburger" that was overhyped by the media.
Needless to say, these comments blew up on social media, then the CEO, Joy Gendusa, quickly backtracked about staff needing to keep working and the company's office was transitioned into a shelter. 
Hurricane Ian made landfall in Southwest Florida on Wednesday, September 28, 2022, in the afternoon as a high-end Category 4 hurricane with winds up to 150 mph. Hurricane Ian is tied the fifth-strongest hurricane to hit the United States. Winds and flooding would continue as the storm makes its way inland as reported by the National Hurricane Center. 
At the time of publishing more than 1 million customers in southwestern Florida had lost power.
You gotta like this bad boss's chutzpah. "We've had hurricane warnings before and they turned into a nothing burger so this time we're going to work through it" I can almost hear her saying to her staff and as detai8led in the work memo below.
This female CEO is the winner of "Bad Boss of the Month", should The Revenge Guy ever start giving out this prize.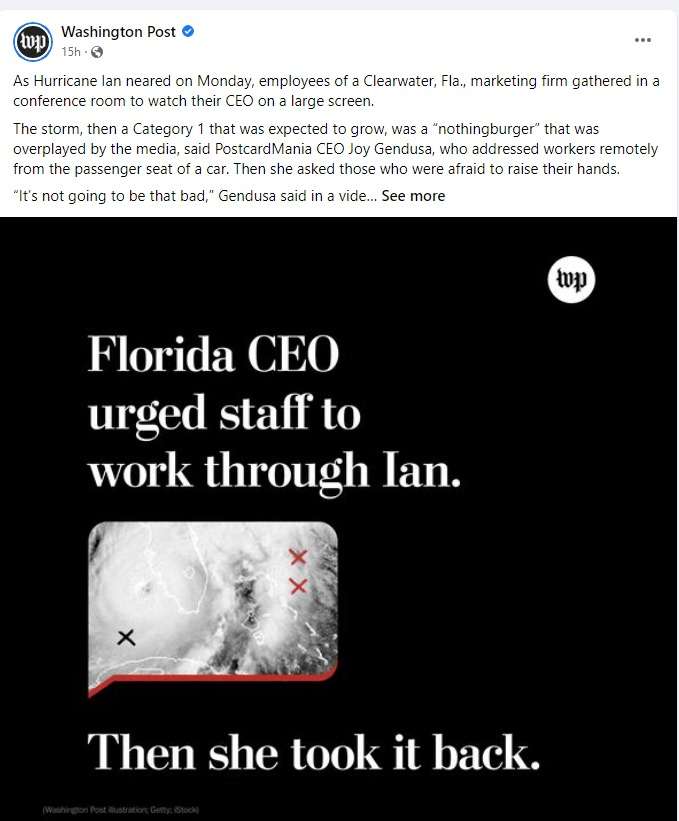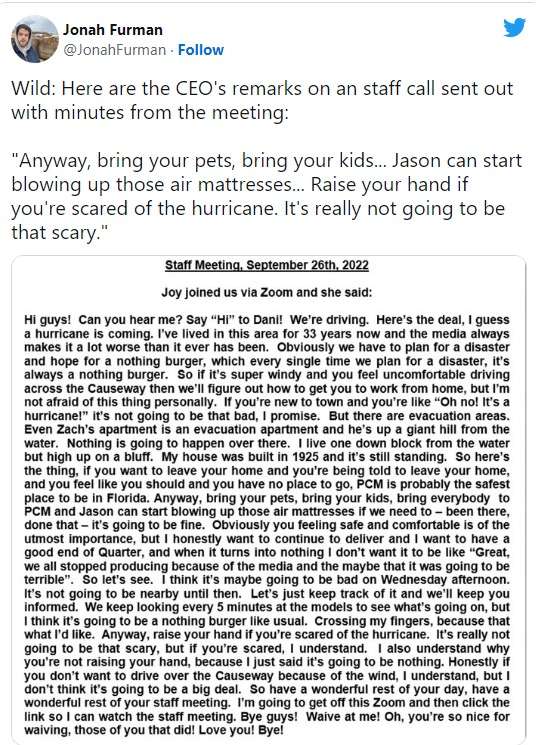 Read the news stories about this story and the social media outrage here: